Rent a birthday venue in Quimper
Planning a family reunion or a weekend getaway with friends?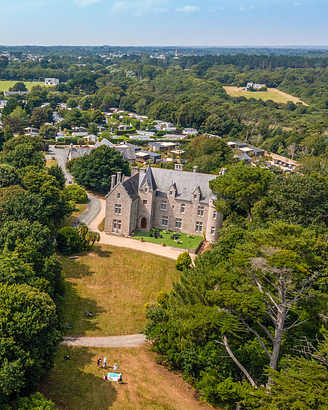 We have the best place for you to enjoy a special holiday with your family or friends in Brittany ! Our warm, welcoming bed and breakfast by the sea invites you to enjoy an authentic experience as you reunite and reconnect with your loved ones. Our guests will find a whole host of high-range facilities available , such as a fully-furnished kitchen, living rooms and several bedrooms, with space to sleep up to 26 people. You can rent our domain for a whole week or a single night depending on the time of year.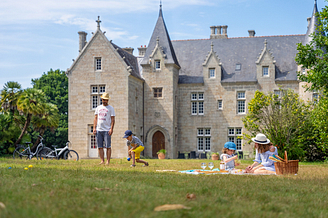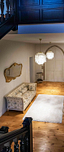 Manoir de Kerlut in Brittany
The perfect place for those seeking somewhere warm, welcoming and intimate.
What makes our manor in Brittany truly special is its immense garden. With its impressive acreage. This lush, green enclosed space is the perfect location to host some outdoor activities and events such as barbecues picnics, games or birthday celebrations. Picture yourself breathing in the fresh air and drinking in the incredible view of the Ria du Ster while spending some quality time with your nearest and dearest…
Rent a venue and sleeping space in Finistère
Treat yourself to an exceptional moment of tranquillity…
Inside the walls, the manor is composed of some stunningly spacious and comfortable common rooms, tastefully decorated living areas and a large dining room, offering our guests a host of possibilities to relax and spend some quality time together. A fully-furnished professional kitchen is also available to help our guests cook up some delicious meals.
There are also the luxurious, elegant bedrooms, with a warm and welcoming vibe. All of these bedrooms come with comfortable bedding to guarantee a restful night's sleep after a busy day of activities.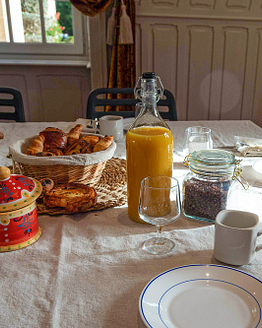 Reception venue in Finistère
An unmissable region!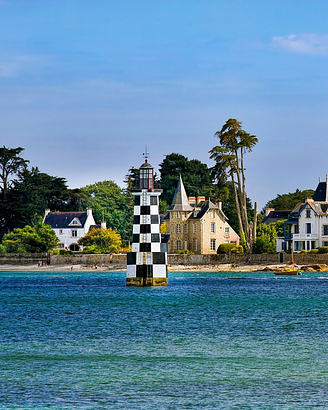 Our domain is ideally located in Finistère, a region steeped in rich culture, history, and tradition. During your stay at the Manoir de Kerlut Manor, you will also get the chance to discover a whole range of historical sites, such as the Cathédrale Saint-Corentin Cathedral in Quimper, Pointe de la Torche Promontory and the Phare d'Eckmühl lighthouse. Head to Guilvinec, the top French artisanal fishing port, and witness the must-see moment when the trawlers return to shore and the unloading of the crayfish.
When the sun comes out to play, we recommend taking a trip to the easily-accessible beaches of fine sand in the surrounding area, the perfect place for a dip! For any watersports aficionados, this spot offers the perfect wind conditions to practice some surfing and kite surfing, as well as a bit of wing foiling at the Pointe de la Torche Promontory. As for any hiking enthusiasts, our region also offers the chance to explore the many hiking trails of the region, with the bonus of a spectacular view of the Breton coast.