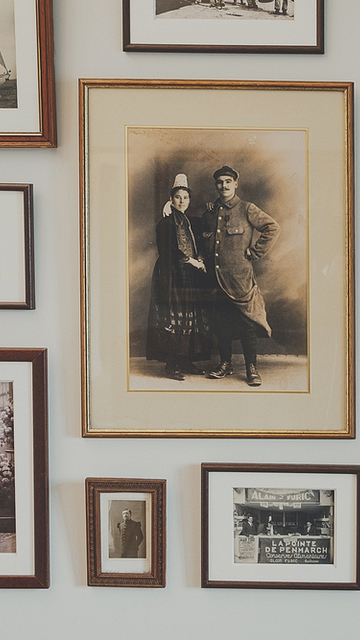 1500
It may surprise you to know that the manor was not the first establishment to be built in stone on this land! The manor's journey began during the late 15th century, when an old manor occupied the back space of an old Kerlut farm, initially a smallholding.
1700
During the 18th century, Jean Marie Geslin, the former captain of the king's fleet, took over the property. Following his death in 1786, his five daughters and son inherited the property, which they later sold on as a piece of national heritage in 1794.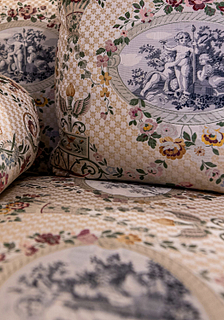 1800
In 1896, Count Arthur Janvier de la Motte and his wife, Marie Chauvel fell in love with this exceptional domain and decided to build a charming new dwelling at the confluence of the two main inlets of the Ster. The plans of their future home were designed by Emile Ducrest de Villeneuve, a former military man and prefect, who lived in Porzmoro at Pont-l'Abbé.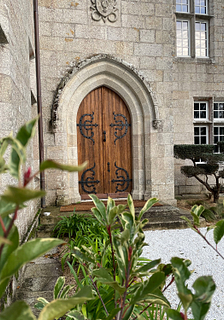 1900
Largely inspired by the chateaux of the French Renaissance, the new manor was built from granite and designed with an angled turret, large mullion windows to welcome in the light, towering fireplaces, luxurious large living rooms and even an inside chapel. After two years of waiting, the construction of the manor was complete, and the Janvier de la Motte family promptly moved in. Just 14 years later, Arthur, the man of the house, passed away, followed by his wife, Marie in 1931. Their daughter, Marthe, eventually decided to sell the family dwelling 7 years later, in 1938.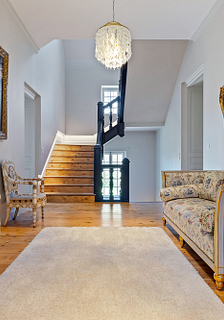 2000
The manor went through the hands of several different owners. The domain was abandoned until it was eventually bought up in 1989 by Joelle and Alain Furic. The first phase of the manor renovation will begin on the ground floor. The renovation on the manor will be fully completed in 2022.