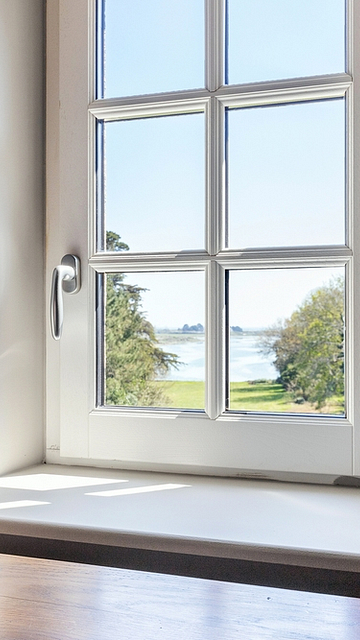 FAQ
Here are the answers to our most frequently-asked questions:
What kind of event can be organised at the manner?

EVENTS FOR PRIVATE INDIVIDUALS:

The Manoir de Kerlut is open and available to our guests for private events, we'll provide all the services you need to make this an event to remember.

Weddings: thanks to its location within the five-star campsite "l'Océan Breton", the Manoir de Kerlut is the perfect spot to organise a wedding (outside of July and August). The manor offers plenty of sleeping solutions for your guests, both within the manor itself and in mobile homes located nearby. In this lush, green prestigious spot, the future spouses can welcome their guests to settle down outside, thanks to the installation of marquees and food-trucks in the park (civil ceremonies, post-wedding celebrations…)
Family gatherings: birthdays, family reunions, religious ceremonies (christenings, holy communions…) whatever you and your family are celebrating, we offer the perfect space to do so. Thanks to our on-site facilities, such as our furnished kitchens and accommodation (sleeps up to 26 people thanks to eleven bedrooms and a dormitory that sleeps five under one roof) your guests can sleep in comfort and style. The enclosed garden is also available for those who wish to organise games and other outdoor activities.
Private events: our manor also welcomes guests for special occasions such as stag and hen do's, birthdays, all kinds of receptions, cocktail parties, garden parties and themed events (escape games, role-playing games), and weekends away with friends.

EVENTS FOR PROFESSIONALS:

The Manoir de Kerlut offers multiple opportunities for professional events, whether a formal event or something more laid-back and casual.

For companies: seminars, team-building, training courses, integration days, Christmas tree-decorating parties, after-work parties, corporate birthdays, product launches (vehicles, cars…) our manor is more than capable of welcoming all the guests you need. Our indoor seminar room can hold up to 50 seated people. Alternatively, why not divide your group into workshops in one of the three living rooms of the manor, or set them up outside on the terrace under a marquee with a charming sea-view?
For professional event planners and those from the artistic field : Thanks to its refined, green environment dotted with trees, the manor and its surrounding wooded domain are the ultimate inspiration for event planners, photo-shoots, film locations, music videos, escape games, plays, fashion shows, and even cooking workshops with a proper chef…
Charities and associations: The park around the manor is the perfect spot to organise a charity event or two. Whether annually or just a one-time occurrence, this spot is also ideal for demonstrations, car-boots, jumble sales, vintage car shows, fairs and fetes, shows, and exhibitions (craft, literature, record exhibitions etc…), themed music, cultural and artistic festivals and much, much more….

WELL-BEING, HEALTH RETREATS, "YOGA RETREATS"

Get ready for a unique experience in a tranquil spot specially designed to give you the ultimate break, recharge your batteries physically and emotionally, and feel revitalised!
The perfect spot to take a breath of fresh, green natural air. Release all the tension and tap into the profound sources inside you. Make the most of a moment of connection, community, and humanity.

How many people can the manor accommodate?

50 seated persons maximum: the standard table layout can accommodate up to 26 people. If additional tables are added, then the full capacity is raised to 50 seated persons.

With the addition of an outside marquee: the manor can accommodate up to 150 people.

How many bedrooms are available?

There are 10, elegant, comfortable rooms and one dormitory. Sleeps up to 26. 9 bedrooms with a shared or en suite bathroom, + 1 master bedroom with en suite bathroom+ a dormitory that sleeps up to 5 people, complete with bathroom.

What facilities are included in the accommodation (bed linen, towels, etc.)?

Bed linen: sheets, pillowcases and towels included.

What facilities are available at l'Océan Breton campsite?

If the event you are attending takes place during campsite opening hours, guests are welcome to make use of the on-site facilities, such as premium mobile-Homes, heated outdoor water park, sauna, gym, bar, and restaurant.

Where is the nearest beach located?

The closest beach to the domain is the plage des sables blanc beach, located just a couple of kilometres from our manor.

How do I get to the manor?

YOU CAN FIND US VIA THE FOLLOWING GPS ADDRESS

Rue : « Lieu-dit manoir de kerlut »
Town : PLOBANNALEC LESCONIL
GPS: W -4.22190 / N 47.81247
If these coordinates do not work, type in PONT-PLAT, the football stadium opposite the campsite. If your GPS is compatible with Google Maps, simply type in YELLOH VILLAGE L'OCEAN BRETON.

BY CAR:

Take the N165 in the direction of Quimper – Pont l'Abbé. Once you arrive at Pont l'Abbé, take the D102 and head for Plobannalec.

BY PLANE:

Quimper Airport is located half an hour from our campsite. Brest Airport is located an hour and a quarter, and Dinard Airport is located three and a half hours away. You can rent a car directly at the airport and follow the itinerary towards Quimper indicated in the car itinerary of this website.

BY TRAIN:

The gare SNCF train station in Quimper is located half an hour away from the campsite. There is also a coach available. Unsure what mode of transport to use?
The French website Breizhgo offers the option of simulated itineraries to help you plan your journey to the campsite and during your stay.
Can't find the answers
you are looking for?
Click Here